Dear Youth,
About 18 months ago we started to organise the International Youth Conference of the Christian Community in Darmstadt. In numerous meetings we worked through many thoughts and questions, laughed and sang together and above all looked forward with great anticipation to the days from the 20th to 24th May in Darmstadt. "Realising truth" was to become the theme during these days and now we find ourselves the ones who first have to perceive and accept the reality of the situation.
An International Youth Conference with up to 400 expected participants from all over the world is currently not possible. Not only are many borders closed, one is not allowed to enter or leave many countries. Also within Germany all private trips and events have to be cancelled.
This means for us today, we are forced with great sadness to cancel the International Youth Conference. We have waited quite some time to make this decision in order not to act rashly and also in turn to express our quiet hope, that it might be possible.
But the reality is, we will not be able to meet this year. However, we can exchange our thoughts, questions and ideas! We can move inwardly to the question of truth with our texts, poems, pictures and other creative ideas. Therefore, we would like to invite and encourage you to do so!
We, the organisers, have decided to come together over the days of Ascension – with the necessary precautions- and focus on the themes and ideas we had planned and hope they can bear fruit next year. It would be great if you could send us texts, poems, pictures, etc., so
that we can share them on our Homepage with all the young people who wanted to come to this conference. We would love to hear from you!
Best wishes from Darmstadt to all the world!
Your Ascension 2020 conference team
With the warmest of greetings
Sebastian
OUR TEAM: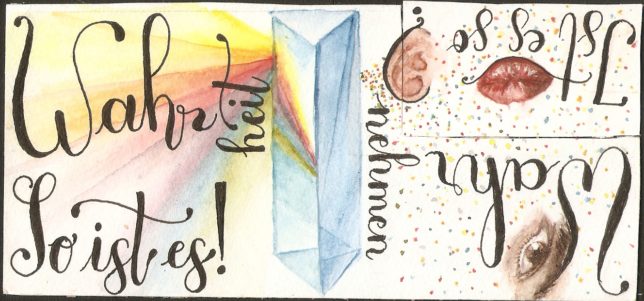 How can we percieve truth?



Can we discover a sense of truth? 





How can we get to the truth?






Young people from around the world are warmly invited to join us! 





Together we will explore these questions about the truth and perception





by discussing, singing, dancing and "realising each other".
Preparation and further information: office@iyfestival.org